Custom Menu
Don't have a digital menu yet? No problem. Hit 'Create New Menu' and create unlimited menus with unlimited food plates/items.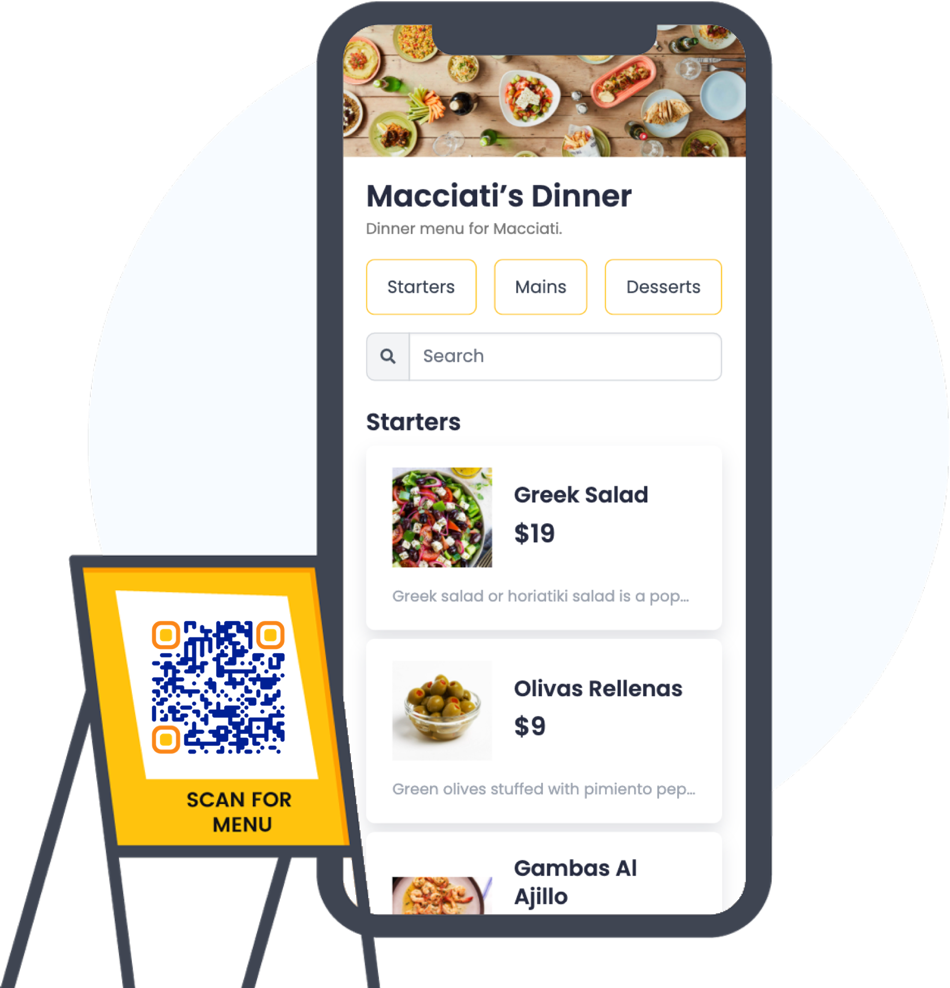 Create Menu
Create an account and hit 'Create New Menu' in your dashboard.
Customize Menu
Add menu sections like drinks, pastas, main dishes, desserts. And inside sections, add food/items like Cheese Burger, Spaghetti and many more you need.
Create QR Code
After finishing your menu, just hit continue and design your QR Code.